Best Sellers
(Last 30 Days)
---
Urban Basketball Court
(for DAZ Studio)
$8.99
---
Starship Bridge 12
(for DAZ Studio)
$10.99
---
Talk Show Set PW
(for DAZ Studio)
$9.99
---
Police Constable (M4)
(for Poser)
$9.99
---
Abbey In Ruins: Construction Kit
(for DAZ Studio)
$9.99
---
Urban Tennis Court
(for DAZ Studio)
$8.99
---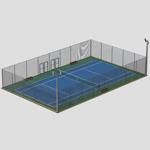 Urban Tennis Court
(for Poser)
$8.99
---
Medieval Market 1
(for DAZ Studio)
$9.99
---
Home > Props> Comic Book Effects


Comic Book Dialog Balloons (for Poser)



---
Product Specifications:

• Offered By: RPublishing
-Orig. Created by:
• Created By: JHoagland

• Downloadable File Size: 1.06 M (approx.)
• Polygon Count: N/A
• Uploaded on: 11/1/08
• System Requirements: Windows/ Mac, Poser 4 and above
• File Format: Poser
This product contains: cr2, pp2, pz2, and/ or other Poser files.
• Texturing: Texture Maps
This product uses image maps for textures.
• Readme File: Click Here
• How do I download my purchase? PLEASE READ
---
Product Description

A set of comic book dialog balloons for use within Poser. Now, there`s no longer the messy and tedious process of positioning your scene, rendering your image, importing the image into Photoshop, and drawing the dialog balloons around your characters only to find out you don`t have enough room and you need to re-render the image all over again. Plus, there`s no more tedious drawing of ovals, squares, and tails.
Now, you simply render the dialog balloons with your scenes.

These dialog balloon models come with maximum versatility:

Resize or reposition the entire balloon.

Resize or reposition just the dialog balloon.

Resize, reposition, or rotate the tail... or hide it completely. This makes it super-easy to point the tail at any character in the scene.

Templates are included, though you may not need them. The main balloon is mapped with "maximized" mapping, so you can use any image as your dialog. Simply use your favorite photo-editting program to create some text in the center of the image. Then, go over to Poser, select the balloon, and use your text-image as a texture map.

All of the dialog balloons are Poser figure files, which means you (and your friends) can create poses (to change the scale and position) and MAT poses to change the materials and textures.
All dialog balloon models include a trim-edging color built-in to help separate it from the background.
The object`s properties have been set within Poser so they won`t cast shadows on the other objects in the scene nor will they be seen in any reflections.

Designed to work in any version of Poser.
All of these models include obj files, which can be imported into any other modelling/ rendering software. (The models contain only two texture materials, so texturing the balloons in another program should be fairly easy.)

The readme file contains detailed instructions on how to get the most out of these dialog balloons.
A brief PDF instruction manual (with screen shots) is also included to help get you started.



.: Included Models :.



Square corners (8 polygons), usually used for robotic or computer dialog balloons.

Rounded corners (68 polygons), used for regular dialog balloons.

Oval balloons with tail (75 polygons), most commonly used in cartoons and graphic novels.

Oval balloons with smaller ovals (216 polygons), used for thought balloons.

Narration blocks (5 polygons), squares to be used in the corner of the scene (or in the middle) which contain narration about the scene.

Jagged edged (84 polygons), usually used for shouting, exclamations, or sound effects. (This balloon does not have a tail.)

All sales images were made in Poser. Photoshop was only used to create the text for the balloons, which was then used as the texture map for each balloon.
The only post-work was the compositing and cel-shaded look for the 4-panel image.

Products shown in the sales images include: Mr 2D, Vincent Parker, Astroburner Alternating Robot, Lamborghini Countach, Little Country, Starship Bridge 3, and NST Catalan.
---
INACTIVE PRODUCT

This product is no longer available for sale.
If you need to re-download a previous purchase, please Contact Us and we will be happy to provide a new download link.


---
Additional Product Images
---
Customer Feedback
There is no customer feedback for this product yet.
If you would like to leave your own feedback, please Login or Become a Member (for free) and then purchase the product.