Best Sellers
(Last 30 Days)
---
Abbey In Ruins: Construction Kit
(for DAZ Studio)
$9.99
---
Imperial Walls Construction Kit
(for Poser)
$7.99
---
Starship Bridge 12
(for DAZ Studio)
$10.99
---
Viking Town: Set 3
(for DAZ Studio)
$10.99
---
Urban Tennis Court
(for DAZ Studio)
$8.99
---
Leopard 2 Tank
(for DAZ Studio)
$15.99
---
Shuttle Type 6
(for DAZ Studio)
$10.99
---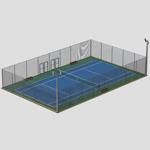 Urban Tennis Court
(for Poser)
$8.99
---
Home > Figures> Creatures > Sci Fi


SquidMan (VPM1) (for Poser)



---
Product Specifications:

• Offered By: Vanishing Point Owned

• Downloadable File Size: 10.66 M (approx.)
• Polygon Count: 79169 (approx.)
• Uploaded on: 2/3/12
• System Requirements: Windows/ Mac, Poser 5 and above
• File Format: Poser
This product contains: cr2, pp2, pz2, and/ or other Poser files.
• Texturing: Texture Maps
This product uses image maps for textures.
• Readme File: Click Here
• How do I download my purchase? PLEASE READ


---
Product Description

From the bottom of the depths comes a half-human, half-squid creature. Once a mighty king, he now seeks vengeance for his kind. Will he destroy the surface world or seek peace? You decide!



.: Product Features :.


Based on the Vanishing Point human figure, Vincent Parker, this model is a stand-alone figure that does not require the installation of any other files (besides Poser, of course).

Like Vincent, this figure follows all normal Poser controls for a figure. There are advanced controls on the collars for raising the arms, dials to control both eyes, and dials on the hands for easier finger bending.

This figure has the same shape and UV mapping as Vincent Parker, which means this figure will accept any position pose, MAT pose, and texture designed for use with Vincent Parker.

And like Vincent, this figure accepts poses made for most Poser 4 and 7 figures, and can take poses from most other figures with slight adjustments.

IK chains are included for the legs and arms, and are on by default on the legs when loading the figure.

Each of the 12 head tentacles can be posed; however, they only have one "bone" each which means they can`t curve or deform.

Poser models:

One SquidMan human figure (obj, cr2/ png), at 79,169 polygons

One ceremonial skirt prop (obj, pp2/ png), 30,102 at polygons.

One trident prop (obj, pp2/ png), at 2,590 polygons.

Facial Morphs:

Eyes Side to Side

Eyes Up/ Down

Blink

Blink Left

Blink Right

Brow Furrow

Brow Up All

Brow Up Center

Brow Up Left

Brow Up Right

Smile

Smile Full

Smile Left

Smile Right

Snarl

Snarl Left

Snarl Right

Mouth A

Mouth R

Mouth SH

Note: Since this character has a non-human mouth, he is not compatible with Mimic or Talk-Designer.



.: Accessories :.



Ceremonial skirt with seashell belt.
-The skirt, belt, and seashell have separate materials which can be hidden or shown to suit the needs of your scene.
-This is a parented prop, not conforming clothing.

Trident
-Includes two versions: parented to the right hand and non-parented.



.: Position Poses :.



Regal

Running

Standing

... Or use any of the position poses designed for use with Vincent Parker!



.: Textures/ MAT Poses :.



The Head and Body textures are 2048x2048.

The tentacle textures are 1024x1024.

Includes texture and displacement/ bump maps for the head, body, and all tentacles.

Includes two MAT poses:
-A displacement map version for use in Poser 8 and below.
-A bump map version for use in Poser 8 and above.

MAT poses to hide and show the materials on the ceremonial skirt.


Bonus: Two MAT poses for Vincent Parker to turn him into a follower of SquidMan:
-The MAT pose only affects the body, but doesn`t change the head or hands

Note: although this might not need saying, this figure is not "anatomically correct".

This figure has been tested in Poser 6 and Poser Pro 2010. It only uses texture and bump maps, so it should be importable into other software programs. (The bump map is plugged into Poser`s Displacement node.)

All sales images were rendered in Poser 6 with no post-work at all... even the gradient background is a plane with a gradient shader node applied to it.
---

Was: $15.00; Save 20%
You Pay:
$12.00
Please Logon or Join Now (for free)
to purchase this product.
---
Additional Product Images
---
Customer Feedback
There is no customer feedback for this product yet.
If you would like to leave your own feedback, please Login or Become a Member (for free) and then purchase the product.
| | | |
| --- | --- | --- |
| Honey, it`s for you | Guardians of the Citadel | |