Best Sellers
(Last 30 Days)
---
Urban Basketball Court
(for DAZ Studio)
$8.99
---
Middle Ages Buildings Set 1
(for DAZ Studio)
$9.99
---
Shuttle Type 6
(for DAZ Studio)
$10.99
---
Imperial Walls Construction Kit
(for Poser)
$7.99
---
Urban Tennis Court
(for DAZ Studio)
$8.99
---
Catwalk
(for DAZ Studio)
$9.99
---
Starship Bridge XT 2
(for DAZ Studio)
$13.00
---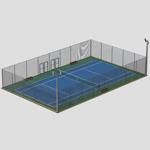 Urban Tennis Court
(for Poser)
$8.99
---
Home > Vehicles> Aircraft > Military


Consolidated PBY 5 Catalina (for Poser)



---
Product Specifications:

• Offered By: DigimationModelBank and JHoagland

• Downloadable File Size: 2.32 M (approx.)
• Polygon Count: 90208 (approx.)
• Uploaded on: 3/17/12
• System Requirements: Windows/ Mac, Poser 5 and above
• File Format: Poser
This product contains: cr2, pp2, pz2, and/ or other Poser files.
• Texturing: Texture Maps
This product uses image maps for textures.
• Readme File: Click Here
• How do I download my purchase? PLEASE READ


---
Product Description

PBY Catalina was the United States Navy designation for an American and Canadian-built flying boat of the 1930s and 1940s. It could be equipped with depth charges, bombs, torpedoes, and .50 caliber machine guns and was one of the most widely used multi-role aircraft of World War II. Catalinas served with every branch of the US military and in the air forces and navies of many other nations. In the United States Army Air Forces and later in the USAF Strategic Air Command their designation was the OA-10 while Canadian-built PBYs were known by the nickname Canso.

The final construction figure is estimated at around 4,000 aircraft, and these were deployed in practically all of the operational theaters of World War II. The Catalina served with distinction and played a prominent and invaluable role in the war against the Japanese. This was especially true during the first year of the War in the Pacific, because the Catalina and the Boeing B-17 Flying Fortress were the only two aircraft with the range necessary for these operations.

Catalinas were the most extensively used anti-submarine warfare (ASW) aircraft in both the Atlantic and Pacific Theaters of the Second World War. One of their jobs was escorting convoys to Murmansk. By 1943 U-boats were well armed with anti-aircraft guns and two Victoria Crosses were won by Catalina skippers pressing home attacks on U-boats in the face of heavy fire: John Cruickshank in 1944 against U-347 and in the same year Flight Lt. David Hornell RCAF (posthumously) against U-1225. Catalinas destroyed 40 U-boats in total but suffered losses of their own. On December 7, 1941, Japanese Mitsubishi Reisen "Zero" fighters from the Akagi carrier group attacked NAS Kaneohe Bay at Oahu, Hawaii, destroying or disabling all of the 33 Catalinas stationed there.

Several squadrons of PBY-5As and -6As in the Pacific theater were specially modified to operate as night convoy raiders. Outfitted with state-of-the-art magnetic anomaly detection gear and painted flat black, these "Black Cats" attacked Japanese supply convoys at night. Catalinas were very successful in this highly unorthodox role. Between August 1943 and January 1944, Black Cat squadrons had sunk 112,700 tons of merchant shipping, damaged 47,000 tons and damaged 10 Japanese warships. The Royal Australian Air Force also operated Catalinas as night raiders, with RAAF aircraft mounting mine-laying operations deep into Japanese-held waters.

Jacques-Yves Cousteau used a PBY-6A Catalina (N101CS) as part of his diving expeditions. His second son, Philippe Cousteau, was killed while attempting a water landing in the Tagus river near Lisbon, Portugal, June 28, 1979. His plane had just been repaired when he took it out for a flight. As he landed, one of the plane`s propellers separated, cut through the cockpit and killed the younger Cousteau.

Of the few dozen remaining airworthy Catalinas, the majority are in use today as aerial firefighting planes. China Airlines, the official airline of Republic of China (Taiwan) was founded with 2 PBY Catalinas configured as amphibians.



.: Product Features :.



Poser figure: obj, cr2/ png, with 90,208 polygons

Rudder can rotate left to right (with an ERC dial on the BODY).

Left and right ailerons (rear tail-wing flaps) can rotate up and down.

Wing flaps on the main wings can rotate up and down.
-An ERC dial on the BODY raises or lowers both flaps.
-A second ERC dial on the BODY raises or lowers the flaps opposite each other for banking turns.

The landing gear wheels can rotate.

The landing gear struts and wheels can be hidden and shown.

Propellers can rotate (with an ERC dial on the BODY).

Wing pontoons can rotate up to be level with wings (with an ERC dial on the BODY)

Blade Blur Prop: replace the front propeller to simulate the spinning of the blades.
* The Blade Blur Prop is built into the model`s geometry so there`s no need to load a separate prop from the props folder.
-An ERC dial on the BODY rotates both the propellers and Blade Blur Props.



.: Textures/ MAT Poses :.



Includes three texture sets:
* Blue, white, and yellow
* Red and white
* Light blue with blue stripe

Templates are included.



.: Additional Poses :.



Hide/ show poses for the landing gear.

Hide/ show poses for the propellers/ blade blur.

In Flight: wings level, pontoons up, blade blur showing.

Landed: tilted with all wheels on ground, pontoons down, and blade blur hidden.

This model is designed for exterior shots only: there is no interior and the doors do not open.
---

Reg. Price:
$10.00
Please Logon or Join Now (for free)
to purchase this product.
---
Additional Product Images
---

Customer Feedback

By: jon157uk on 2/10/16
[See more by this user]
Rating: 9 (out of 10)

This is a great model of one of my most favorite aircraft of all time. The detail is very good indeed and after adjusting some of the settings very slightly I`m getting some very realistic shots with it in DAZ. If it had opening doors and hatches and an interior I would have scored it 10/10. Overall, very pleased with this model and I can see I`ll be using it for a long time.
| | | |
| --- | --- | --- |
| Black Cat over the Pacific | Home From Patrol | |