Best Sellers
(Last 30 Days)
---
Urban Tennis Court
(for DAZ Studio)
$8.99
---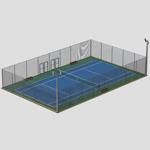 Urban Tennis Court
(for Poser)
$8.99
---
Imperial Walls Construction Kit
(for Poser)
$7.99
---
Urban Basketball Court
(for DAZ Studio)
$8.99
---
Officers Quarters
(for DAZ Studio)
$12.99
---
Medieval Market 1
(for DAZ Studio)
$9.99
---
Futuristic Hallways
(for DAZ Studio)
$11.99
---
Sick Bay
(for DAZ Studio)
$11.99
---
Home > Vehicles> Aircraft > Sci-Fi


VT-1 Supercat (for Poser)



---
Product Specifications:

• Offered By: theschell

• Downloadable File Size: 16.23 M (approx.)
• Polygon Count: N/A
• Uploaded on: 6/9/16
• System Requirements: Windows/ Mac, Poser 6 or above
• File Format: Poser
This product contains: cr2, pp2, pz2, and/ or other Poser files.
• Texturing: Texture Maps
This product uses image maps for textures.
• Readme File: Click Here
• How do I download my purchase? PLEASE READ


---
Product Description

Built by Earth Avionics in the late 80`s as a replacement for the aging F-14 Tomcat being phased out of service, the VT-1 is a single-seat, swing-wing, Air Superiority Fighter. Equipped with greatly improved Avionics, Advanced Radar Systems and a host of other upgrades, the VT-1 Supercat was the last conventional Fighter to enter military service prior to the discovery of the Solinoid threat. The VT-1 also has the distinction of being one of the first full production aircraft to feature thrust vectoring, allowing it a much greater range of manoeuvrability than earlier aircraft.

The Supercat would go on serve as a test-bed for the first Variable Geometry Fighters to be built from recovered Solinoid technology. The YVGF-14 Wildcat concept was designed on the VT-1 Air-frame, and Supercats were used extensively to test various systems destined for the VGF Development Program. It would be used to test Radar and Electronic Systems, as well as systems relating to the Transformation of the VGF in flight. In addition the VT-1 would also be used to test modifications to Flight Control Surfaces and Engine Components for the Wildcat.

During initial engagements with the Solinoids, the VT-1 would be armed with a prototype of the GAU-14 35mm Gun Pod, and early versions of the AIM-135 Wyvern HMM (High Manoeuvrability Missile) intended for eventual use on the VGF-14. The Supercat would also serve as an Advanced Pilot Training Aircraft for personnel being inducted into VGF Fighter Squadrons. A few F-14 Tomcats are also used in this role as Preliminary Trainers due the the 2-seat layout (with room for an Instructor and Trainee Pilot) and similarity of flight handling characteristics.

By the time of the Solinoid Invasion, the VT-1 had grown to fill the Interceptor role in most major NATO nations. Unfortunately the Supercat proved less than effective against the Solinoids during early encounters, where the Solinoid Fighters easily proved far more agile in aerial combat. Never-the-less, the VT-1 manages to hold its own as an Interceptor, and remains in service with numerous nations world wide.

Here are some of the highlights::
• Over 75 Points of Articulation on the main figure!
• Moving Flaps, Ailerons, Rudders, Opening Landing Gear Doors, Raising and Lowering Gear, turning wheels, Opening Canopies, Deployable slats, Deployable landing hook, deployable catapult bar, moving sticks and throttle, transformation leaver, moving pedal, fully independently controllable missiles, and much more...
• Separate Conforming Figure Weapons and Ordinance, with fully controllable ordinance deployment. (Some sold as separate packs)
• Smart-parented Pilot Dummy and pose-able Crew Boarding Ladder.
• Over 250 Independent ERC controls on the main figure for complete control of most vital functions from 1 location.
• Independent ERC controls for each flap, rudder, aileron, wing, and canopy.
• Articulated Landing gear with co-ordinated ERC for 1 dial raise and lower.
• ERC Landing Hook and Catapult arm.
• ERC weapons controls for launching and steer-able missiles and ordinance.
• Numerous pose presets for a variety of maneuvers and positions for the aircraft.


*Note: All of this product`s content was created by "theschell" (Christopher D. Schell) with additional help with ERC controls, Poser MAT Files & Additional Texturing by Mark A. Fares (KageRyu). My thanks to Mark for his extra hard work on this figure!

No additional files will be needed to use this product... it is a stand-alone figure!
---

Was: $20.00; Save 35%
You Pay:
$12.99
Please Logon or Join Now (for free)
to purchase this product.
---
Additional Product Images
---

Customer Feedback

By: mechmorph on 9/14/16
[See more by this user]
Rating: 10 (out of 10)

I love this model and the others I`ve bought from The Schell. Highly recommended for Robotech or any sci-fi fans.
| | | |
| --- | --- | --- |
| UN Anti-Solinoid Patrol | | |