Best Sellers
(Last 30 Days)
---
Sick Bay
(for DAZ Studio)
$11.99
---
Leopard 2 Tank
(for DAZ Studio)
$15.99
---
Starship Bridge 12
(for DAZ Studio)
$10.99
---
Starship Bridge XT 2
(for DAZ Studio)
$13.00
---
Egypt Set
(for DAZ Studio)
$9.99
---
Medieval Market 1
(for DAZ Studio)
$9.99
---
Medieval Street
(for DAZ Studio)
$10.99
---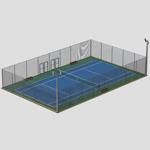 Urban Tennis Court
(for Poser)
$8.99
---
Home > Vehicles> Cars > Military


MiG-17 Fresco F (for DAZ Studio)



---
Product Specifications:

• Offered By: dreamcutter
• Created By: The3dZone

• Downloadable File Size: 10.48 M (approx.)
• Polygon Count: 50073 (approx.)
• Uploaded on: 10/6/21
• System Requirements: Windows/ Mac, DAZ Studio 4.9 or above
• File Format: DAZ Studio
This product contains: duf, dsf and/ or other DAZ Studio files.
• Texturing: Combination
This product uses a combination of image maps and procedural shaders for textures.
Note: since this product uses procedural textures, it may not work correctly in programs other the one listed above.
• Readme File: Click Here
• How do I download my purchase? PLEASE READ



---
Product Description

Made famous by the Vietnam War, the MiG-17F was the primary enemy aircraft engaged in the skies over Vietnam by U.S. aircraft, such as the A-4, A-7, F-8, B-52, F-100, F-105 and its primary nemesis, the F-4 Phantom II.

In 1960, the first group of approximately 50 North Vietnamese airmen were transferred to the PRC to begin transitional training onto the MiG-17. At this time the first detachment of Chinese trained MiG-15 pilots had returned to North Vietnam, and a group of 31 airmen were deployed to the North Vietnamese Air Force base at Son Dong for conversion to the MiG-17.

During the Vietnam War and up until the F-16 entered service, it was the tightest-turning fighter in the world. When production started in the 1950s, its VK-1F engine made it one of the first production jet fighters in the world with an afterburner. The MiG-17F could carry bombs, rockets, or extra fuel tanks under its wings. It entered service with the Soviet bloc in March 1960 and wasn't withdrawn from service until May 1990!



.: Product Features :.


DAZ Studio props (dsf, duf/ png):
• MiG-17 Fresco F aircraft, at 50,073 polygons
- Over 50 Points of Articulation on the main figure!
- Moving Flaps, Ailerons, Rudder, Stabilator, Speed Brakes, Opening Landing Gear Doors, Raising and Lowering Gear, Spin-able Wheels, Steer-able Nose Gear, Opening Canopies, Deployable Slats, Folding Wings, Deployable Emergency Drag Chute, Fully Functional Cockpit Flight Controls, and Working Ejection Seat...
- Numerous Pose Control dials for ease of control from one main location, including dials for various basic flight maneuvers. The weapons sets also have Pose Control dials for ease of use in images and animation!



.: Poses :.


• InFlight:
- Level flight with the landing gear closed
• Landed
- Angled on the ground with the landing gear open



.: Accessories and Armaments :.


DAZ Studio props (dsf, duf/ png):
• Wing Pylons
- 130Gal Drop Tanks
- 550lb Bombs
- K-13 Atoll Missiles
• Props:
- Air Crew: low-poly, un-rigged pilot
- Boarding Ladders
- FOD Covers



.: Textures :.


• One set of texture maps with corresponding bump maps, at 3500x1800 pixels.
• All of the materials use Iray shaders.

All sales images rendered in DAZ Studio with an HDRI skydome environment.

Designed for use in DAZ Studio 4.9 and above with Iray. Not recommended for use in other software programs.

Original model by, and acquired from Chris Schell, and now owned by VanishingPoint.
---

Was: $14.99; Save 13%
You Pay:
$12.99
Please Logon or Join Now (for free)
to purchase this product.
---
Additional Product Images
---
Customer Feedback
There is no customer feedback for this product yet.
If you would like to leave your own feedback, please Login or Become a Member (for free) and then purchase the product.