Best Sellers
(Last 30 Days)
---
Baseball Items
(for Poser)
$11.99
---
Abbey In Ruins: Construction Kit
(for DAZ Studio)
$9.99
---
USS Navajo
(for Poser)
$10.00
---
Castle Set 1
(for Poser)
$10.99
---
Sick Bay
(for DAZ Studio)
$11.99
---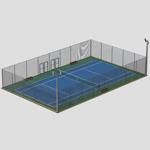 Urban Tennis Court
(for Poser)
$8.99
---
Medieval Market 1
(for DAZ Studio)
$9.99
---
Medieval Street
(for DAZ Studio)
$10.99
---
Home > Vehicles> Aircraft > Military


F8E Crusader (for DAZ Studio)



---
Product Specifications:

• Offered By: dreamcutter
• Created By: theschell

• Downloadable File Size: 13.84 M (approx.)
• Polygon Count: 62587 (approx.)
• Uploaded on: 10/4/21
• System Requirements: Windows/ Mac, DAZ Studio 4.9 or above
• File Format: DAZ Studio
This product contains: duf, dsf and/ or other DAZ Studio files.
• Texturing: Combination
This product uses a combination of image maps and procedural shaders for textures.
Note: since this product uses procedural textures, it may not work correctly in programs other the one listed above.
• Readme File: Click Here
• How do I download my purchase? PLEASE READ



---
Product Description

The Vought F-8 Crusader (originally F8U) was a single-engine, supersonic, carrier-based air superiority jet aircraft built by Vought for the United States Navy and Marine Corps, replacing the Vought F7U Cutlass, and for the French Navy. The first F-8 prototype was ready for flight in February 1955. The F-8 served principally in the Vietnam War. The Crusader was the last American fighter with guns as the primary weapon, earning it the title "The Last of the Gunfighters".

When conflict erupted in the skies over North Vietnam, it was U.S. Navy Crusaders from the USS Hancock that first tangled with Vietnam People`s Air Force (North Vietnamese Air Force) MiG-17s, on 3 April 1965. The MiGs claimed the downing of a Crusader, and one pilot`s gun camera revealed that his cannons had set an F-8 ablaze, but it was later found that the F-8 Pilot had managed to land his damaged Crusader at Da Nang, the remaining F-8s returning safely to their carrier.



.: Product Features :.


DAZ Studio props (dsf, duf/ png):
• F8E Crusader aircraft, at 62,587 polygons
- Over 50 Points of Articulation on the main figure!
- Moving Flaps, Ailerons, Spoilers, Rudder. Stabilator, Speed Brakes, Opening Landing Gear Doors, Raising and Lowering Gear, Spin-able Wheels, Steer-able Nose Gear, Opening Canopies, Deployable Slats, Folding Wings, Deployable Tail Hook, Deployable Emergency Drag Chute, Fully Functional Cockpit Flight Controls, and Working Ejection Seats...
- Numerous Pose Control dials for ease of control from one main location, including dials for various basic flight maneuvers. The weapons sets also have ERC controls for ease of use in images and animation!
- Nose Radome opens to reveal the AN/APQ Radar Set.



.: Poses :.


• InFlight:
- Level flight with the landing gear closed
• Landed
- Angled on the ground with the landing gear open



.: Accessories and Armaments :.


DAZ Studio props (dsf, duf/ png):
• Fuselage Weapons
- Aim-9 Sidewinders+2.cr2
- Aim-9 Sidewinders+4.cr2
• Inner-Wing Pylons
- 250lb FE Bombs.cr2
- 250lb GP Bombs.cr2
- 250lb GP+FE Bombs.cr2
- 410Gal Drop Tanks.cr2
- 500lb GP Bombs.cr2
• Props:
- Air Crew: low-poly, un-rigged pilot figures.
- Boarding Ladders
- FOD Covers (engine and air intake covers)

These sets are broken down by mounting location so that each set can be properly mix and matched with the others, based on mission requirements!



.: Textures :.


• One set of texture maps with corresponding bump maps, at 3000x1800 pixels.
• All of the materials use Iray shaders.

All sales images rendered in DAZ Studio with an HDRI skydome environment.

Designed for use in DAZ Studio 4.9 and above with Iray. Not recommended for use in other software programs.

Original model by, and acquired from Chris Schell, and now owned by VanishingPoint.






---

Was: $14.99; Save 13%
You Pay:
$12.99
Please Logon or Join Now (for free)
to purchase this product.
---
Additional Product Images
---
Customer Feedback
There is no customer feedback for this product yet.
If you would like to leave your own feedback, please Login or Become a Member (for free) and then purchase the product.