Best Sellers
(Last 30 Days)
---
Shuttle Type 6
(for DAZ Studio)
$10.99
---
Junior Officers Room
(for DAZ Studio)
$10.99
---
Starship Bridge 14
(for DAZ Studio)
$12.99
---
Big Trailer
(for Poser)
$10.99
---
Starship Bridge 12
(for DAZ Studio)
$10.99
---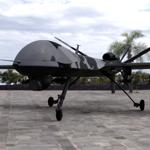 Raptor Unmanned Drone
(for DAZ Studio)
$9.99
---
Transporter Room
(for DAZ Studio)
$9.99
---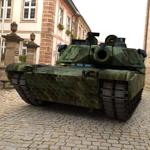 M1 Abrams Tank
(for DAZ Studio)
$14.99
---
Home > Interiors> Office


Office Cubicle (for Poser)



---
Product Specifications:

• Offered By: Vanishing Point Owned
• Created By: Alejandro_dv89

• Downloadable File Size: 10.98 M (approx.)
• Polygon Count: N/A
• Uploaded on: 9/27/12
• System Requirements: Windows/ Mac, Poser 6 or above
• File Format: Poser
This product contains: cr2, pp2, pz2, and/ or other Poser files.
• Texturing: Texture Maps
This product uses image maps for textures.
• Readme File: Click Here
• How do I download my purchase? PLEASE READ


---
---
Product Description

The office cubicle or cubicle workstation is a partially enclosed workspace, separated from neighboring workspaces by partitions that are usually 5–6 feet (1.5–1.8 m) tall. Its purpose is to isolate office workers from the sights and noises of an open workspace, the theory being that this allows workers more privacy, and personalization, and helps them to concentrate without distractions.

This office cubicle model includes 13 furniture objects, ranging from desks to walls to chairs to a desktop computer, and even a cup of pens. To help make your work scene look more realistic, five screen shots are included for the computer monitor: two graphics programs, a web browser, a spreadsheet, and some programming code.



.: Product Features :.


Furniture Models:
Includes 13 models in Poser figure format (obj, cr2/ png):

Cabinet 1 (overhead): 47 polygons, front door can open and close (with an ERC dial) and the books are separate parts

Cabinet 2 (under desk): 70 polygons, both front doors can open and close (with ERC dials)

Chair 1 (office chair): 5,860 polygons, seat can rotate and tilt (with ERC dials)

Chair 2 (visitor chair): 2,784 polygons, seat can rotate and tilt (with ERC dials)

Desk 1 (rounded corner): 2,773 polygons, CPU, monitor, keyboard, and mouse are separate parts.
The keyboard is mapped so you can replace it with your own layout: QWERTY, Dvorak, or other languages.

Desk 2 (straight): 6 polygons, no moving parts

Framed Picture 1 (basic metal framing): 30 polygons, no moving parts

Framed Picture 2 (with matte and metal framing): 46 polygons, no moving parts
Rotate either of the framed pictures 90 degrees for portrait-style images.

Paper: 1 polygon, no moving parts

Pen and Pencil Cup: 946 polygons, with 3 pens (1 with pen cap) and a pencil; all parts have their trans dials enabled

Telephone: 20,722 polygons, no moving parts

Wall Panel (large): 46 polygons, no moving parts

Wall Panel (small): 46 polygons, no moving parts

All of the furniture models (desks, cabinets, and walls) have been meticulously crafted so they easily fit together. This means that each object`s yTrans has already been set so the under desk cabinet is under the desks, the overhead cabinet is above the desk, and the telephone is on top of the desks.

Presets:

"L" shaped

"U" shaped

Manager (with 2 visitor chairs)

Small desk
And since each preset is made with the individual parts, it`s very easy to hide any walls which might be blocking your camera.



.: Textures/ MAT Poses :.



Cabinet colors:
- Dark Gray
- Putty

Desk 1 Plastic Colors:
- Dark Gray
- Putty-White

Desk 1 Computer Screen:
- Poser
- Lightwave
- Web browser
- Spreadsheet
- Computer Code

Framed Picture 1:
- "Teamwork Rails" picture with a black frame
- "Apaches Flying High" picture with a white frame

Framed Picture 2:
- "Hurricanes Flying High" picture with gray and black matte framing
- "Blackhawk Creativity" picture with gray and white matte framing

Paper:
- Memo
- Invoice
- Product List

Pen and Pencil Cup:
- "You don`t have to be crazy to work here" motto/ blue plastic
- "I (heart) memos" motto/ light gray plastic
- Vanishing Point logo

Wall 1 and 2
- Five fabric texture maps, at 2048x2048 pixels
- Both wall model use the same mapping, so you can use the same textures and MAT poses on both.

Templates for all models are included and some are color-coded by material.

Floor and exterior walls not included... but you can easily make your own:
For the floor, simply recolor Poser`s ground plane.
For the walls, use Poser`s flat plane prop rotated on edge.

Modelling by Joe Diaz, texturing and Poser conversion by JHoagland.


 





WebGL Preview provided by Sketchfab

---

Was: $10.00; Save 10%
You Pay:
$8.99
Please Logon or Join Now (for free)
to purchase this product.
---
Additional Product Images
---
Customer Feedback
There is no customer feedback for this product yet.
If you would like to leave your own feedback, please Login or Become a Member (for free) and then purchase the product.
| | | |
| --- | --- | --- |
| I Really Hate Casual Friday (humor) | | |