Best Sellers
(Last 30 Days)
---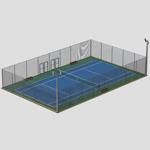 Urban Tennis Court
(for Poser)
$8.99
---
Urban Basketball Court
(for DAZ Studio)
$8.99
---
Medieval Market 1
(for DAZ Studio)
$9.99
---
Medieval Street
(for DAZ Studio)
$10.99
---
Viking Town: Set 3
(for DAZ Studio)
$10.99
---
Shuttle Type 6
(for DAZ Studio)
$10.99
---
Starship Bridge XT 2
(for DAZ Studio)
$13.00
---
Starship Bridge 12
(for DAZ Studio)
$10.99
---
Home > Robots> Alternating Robots


TruckR Alternating Robot (for Poser)



---
Product Specifications:

• Offered By: RPublishing
-Orig. Created by:
• Created By: JHoagland

• Downloadable File Size: 4.08 M (approx.)
• Polygon Count: 14314 (approx.)
• Uploaded on: 11/21/04
• System Requirements: Windows/ Mac, Poser 4 and above
• File Format: Poser
This product contains: cr2, pp2, pz2, and/ or other Poser files.
• Texturing: Texture Maps
This product uses image maps for textures.
• Readme File: Click Here
• How do I download my purchase? PLEASE READ
---
---
Product Description

Introducing the second Poser figure EVER to alternate between two different modes: the TruckR figure. In vehicle mode, it resembles a tractor trailer truck, enabling any forces to quickly get past any security forces. In fact, the included panel textures are speficially designed to fool guards into thinking this vehicle is nothing more than an average catering truck (see image 3 for specific textures).
However, once inside the enemy base, switch to robot mode and let it loose. Then deploy your forces from the trailer!



The TruckR figure (the "cab") has all the features of a robot: fully posable feet, legs, arms, head, and hands. ALL 5 fingers on each hand are fully posable and a "Grasp" dial is included on the Right and Left Hands. And, as a bonus, communication panels are installed in each of the forearms.
Unfortunately, due to the placement of the robot`s parts while in vehicle mode, there is no space left for people to sit in a cabin.

The Trailer is big enough to hold smallish vehicles (such as the Firebat Assault Skiff, sold separately). Or, pack in as many soldiers that will fit.

This product includes the following:
-ONE (1) TruckR figure which can alternate between vehicle and robot mode.
-ONE (1) Trailer figure which can alternate between trailer and battle platform mode.
-ONE (1) gun prop (parented to the TruckR`s right hand).
-THREE (3) texture sets and MAT poses for the TruckR figure
-FIVE (5) texture sets and MAT poses for the trailer figure.
-SEVEN (7) textures and MAT poses to change the color of the eyes.
-THREE (3) camera files (to get a better look at the figures).
-TWO (2) "alternating" poses to switch the TruckR figure between vehicle and robot mode.

Please note that alternating between vehicle and robot mode does NOT require the use of Poser`s Hierarchy Editor to make parts visible or invisible. The process is done entirely by rotating and moving parts to hide them behind other parts. This makes the figure great for animation.
You can try changing modes yourself- all of the parts have proper limits set on them: you can`t rotate a part the wrong way. But, if you get stuck, use the included "robot" and "vehicle" poses.
Here`s a video showing the TruckR alternating between truck and robot mode. Note that this video shows the free "Optimus Prime" add-on texture.

---
INACTIVE PRODUCT

This product is no longer available for sale.
If you need to re-download a previous purchase, please Contact Us and we will be happy to provide a new download link.


---
Additional Product Images
---
Customer Feedback
There is no customer feedback for this product yet.
If you would like to leave your own feedback, please Login or Become a Member (for free) and then purchase the product.
---

Free Items Recommended For Use With This Product


TruckR Alternating Animation Poses

Optimus Prime