Best Sellers
(Last 30 Days)
---
VGF-14 D Wildcat ETO Booster
(for Poser)
$6.00
---
U.S.S Arizona
(for Poser)
$10.00
---
Police Constable (M4)
(for Poser)
$9.99
---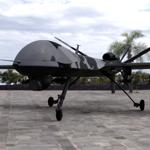 Raptor Unmanned Drone
(for DAZ Studio)
$9.99
---
Starship Bridge XT 2
(for Poser)
$13.00
---
Robot Avenger
(for Poser)
$10.99
---
VGF-14 D Wildcat LEO Boosters
(for Poser)
$8.00
---
Starship Bridge 13
(for DAZ Studio)
$14.99
---
Home > Vehicles> Trains


Monorail (for Poser)



---
Product Specifications:

• Offered By: RPublishing
-Orig. Created by:
• Created By: JHoagland

• Downloadable File Size: 1.71 M (approx.)
• Polygon Count: 31587 (approx.)
• Uploaded on: 1/11/05
• System Requirements: Windows/ Mac, Poser 4 and above
• File Format: Poser
This product contains: cr2, pp2, pz2, and/ or other Poser files.
• Texturing: Texture Maps
This product uses image maps for textures.
• Readme File: Click Here
• Charitable Cause:
Part of the income from this product goes to a charitable cause.
• How do I download my purchase? PLEASE READ
---
---
Product Description

Transport your people in style and comfort. This monorail includes 5 cars (which can not be detached). Each car has 6 benches and each bench can seat 4 people comfortably (or more if they`re really close). There is standing room for an additional 18 people per car, for a total of 42 people per car. This means the monorail can hold 210 people... though you`ll probably never have this many people in your scene.
The front and rear cars have a cockpit which can hold the driver (in the driver`s seat) and 6 to 8 passengers in the curved bench.


Each of the 5 cars has 6 moving doors per side (for a total of 12 doors per car). The front and rear cars also include right and left cockpit doors.
For easier opening and closing of the doors, dials on the main body include "open all doors", "open left doors", "open right doors", and dials to open the right and left doors on each car (an additional 10 dials). Or, you can always select am individual door to open and close it.
The body also inlcudes dials to adjust the curving of the cars, perfect for when the tracks bends.


The trim and stripe detail is modelled onto the monorail itself, which makes changing the colors very easy... much easier than trying to colorize a texture map. These colors can be changed with the included MAT poses or just open the Material Editor (or the "Material Room" in Poser 5).


Three track sections are also included: straight, curved left and curved right. These sections will allow you to build your own layout. Simply add one section of track to the scene, move it, and add another until you get the look you want.


This product includes:


ONE (1) monorail model with FIVE (5) cars (cars can not detach).

THREE (3) rail sections: straight, curved left, and curved right.

EIGHT (8) MAT poses to change the color of the stripe: black, blue, green, orange, pink, purple, red, and yellow (only changes the "stripe" and "trim" materials).

ONE (1) "reset colors" MAT pose

Textures for the controls

Texture templates to make your own textures.

---

Please note:
All of the merchant cut of this item will be donated the the Baltimore & Ohio Museum ("The Birthplace of American Railroading") to help with their historical restoration projects. If you would like to learn more about this museum (or if you would like to make a donation of your own), please visit: B&O Museum (opens in new window).
---
INACTIVE PRODUCT

This product is no longer available for sale.
If you need to re-download a previous purchase, please Contact Us and we will be happy to provide a new download link.


---
Additional Product Images
---
Customer Feedback
There is no customer feedback for this product yet.
If you would like to leave your own feedback, please Login or Become a Member (for free) and then purchase the product.
| | | |
| --- | --- | --- |
| Digital Epcot | | |