Best Sellers
(Last 30 Days)
---
Battle Bridge
(for DAZ Studio)
$9.99
---
Shuttle Type 6
(for DAZ Studio)
$10.99
---
Sydney Bridge
(for DAZ Studio)
$10.99
---
Sick Bay
(for DAZ Studio)
$11.99
---
Junior Officers Room
(for DAZ Studio)
$10.99
---
Futuristic Hallways
(for DAZ Studio)
$11.99
---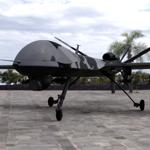 Raptor Unmanned Drone
(for DAZ Studio)
$9.99
---
Big Trailer
(for Poser)
$10.99
---
Home > Exteriors> Real World


Storybook Town (for DAZ Studio)



---
Product Specifications:

• Offered By: Vanishing Point Owned
• Created By: mjjmland

• Downloadable File Size: 312.50 M (approx.)
• Polygon Count: 475565 (approx.)
• Uploaded on: 11/25/21
• System Requirements: Windows/ Mac, DAZ Studio 4.9 or above
• File Format: DAZ Studio
This product contains: duf, dsf and/ or other DAZ Studio files.
• Texturing: Combination
This product uses a combination of image maps and procedural shaders for textures.
Note: since this product uses procedural textures, it may not work correctly in programs other the one listed above.
• Readme File: Click Here
• How do I download my purchase? PLEASE READ



---
Product Description

This model is based on Rothenberg, which in turn inspired the look of many fairy tale settings.

The town of Rothenburg ob der Tauber is located in the Franconia region of Bavaria, Germany and is well known for its well-preserved medieval old town, a destination for tourists from around the world.
The name "Rothenburg ob der Tauber" is German for "Red castle above the Tauber". This is so because the town is located on a plateau overlooking the Tauber River. As to the name "Rothenburg", some say it comes from the German words rot (red) and burg (burgh, medieval fortified settlement), referring to the red color of the roofs of the houses which overlook the river.

This model is an exterior only: there are no interiors and no opening doors.



.: Product Features :.


• None DAZ Studio props: dsf, duf/ png:
• Buildings, at 475,565 polygons
- The buildings are separated into groups and can be hidden/ shown for easier camera placement.
- Includes a large number of parts which can be repositioned or hidden/ shown, including: tables, chairs, trash, planters, signs, and more... can you find them all?

• Foliage, 8 models spread around the various buildings:
Model 1, at 781,962 polygons
Model 2, at 239,468 polygons; this model includes separate parts for 4 planters and 4 bushes
Model 3, at 205,086 polygons
Model 4, at 301,429 polygons
Model 5, at 423,200 polygons
Model 6, at 195,552 polygons
Model 7, at 238,646 polygons
Model 8, at 329,590 polygons

Note: we recommend only adding the plants and foliage to the scene as needed, depending on the camera angle.
If you add all the models to the scene, this is over 3,190,000 polygons... and that`s before adding people, clothing or vehicles!



.: Textures :.


• One set of texture maps with corresponding normal/ bump maps, ranging from 2048x2048 to 4096x4096 pixels.
• All of the materials use Iray shaders.



.: Cameras :.


• 9 camera files are included.
- You can use these camera files to render the scene or use them as starting points.

All sales images rendered in DAZ Studio with an HDRI skydome environment.

Designed for use in DAZ Studio 4.9 and above with Iray. Not recommended for use in other software programs.
---

This item is available for sale at Renderosity.
---
Additional Product Images
---
Customer Feedback
There is no customer feedback for this product yet.
If you would like to leave your own feedback, please Login or Become a Member (for free) and then purchase the product.