Best Sellers
(Last 30 Days)
---
Middle Ages Buildings Set 1
(for Poser)
$9.99
---
Assault Trooper (M4)
(for DAZ Studio)
$9.99
---
Modern Living Room
(for DAZ Studio)
$10.99
---
Modern Living Room
(for Poser)
$10.99
---
Talk Show Set PW
(for DAZ Studio)
$9.99
---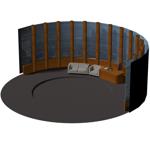 Talk Show Set PW
(for Poser)
$9.99
---
Middle Ages Buildings Set 1
(for DAZ Studio)
$9.99
---
Gas N Git Station
(for Poser)
$9.00
---
Home > Vehicles> Aircraft > Military


F8E Crusader (for Poser)



---
Product Specifications:

• Offered By: dreamcutter
• Created By: theschell

• Downloadable File Size: 12.95 M (approx.)
• Polygon Count: N/A
• Uploaded on: 4/5/16
• System Requirements: Windows/ Mac, Poser 5 or above
• File Format: Poser
This product contains: cr2, pp2, pz2, and/ or other Poser files.
• Texturing: Texture Maps
This product uses image maps for textures.
• Readme File: Click Here
• How do I download my purchase? PLEASE READ



---
Product Description

The Vought F-8 Crusader (originally F8U) was a single-engine, supersonic, carrier-based air superiority jet aircraft built by Vought for the United States Navy and Marine Corps, replacing the Vought F7U Cutlass, and for the French Navy. The first F-8 prototype was ready for flight in February 1955. The F-8 served principally in the Vietnam War. The Crusader was the last American fighter with guns as the primary weapon, earning it the title "The Last of the Gunfighters".

When conflict erupted in the skies over North Vietnam, it was U.S. Navy Crusaders from the USS Hancock that first tangled with Vietnam People`s Air Force (North Vietnamese Air Force) MiG-17s, on 3 April 1965. The MiGs claimed the downing of a Crusader, and one pilot`s gun camera revealed that his cannons had set an F-8 ablaze, but it was later found that the F-8 Pilot had managed to land his damaged Crusader at Da Nang, the remaining F-8s returning safely to their carrier.

At the time, the Crusader was the best dogfighter the United States had against the nimble North Vietnamese MiGs. The U.S. Navy had evolved its "night fighter" role in the air wing to an all-weather interceptor, the F-4 Phantom II, equipped to engage incoming bombers at long range with missiles such as AIM-7 Sparrow as their sole air-to-air weapons, and maneuverability was not emphasized in their design. Some experts believed that the era of the dogfight was over as air-to-air missiles would knock down adversaries well before they could get close enough to engage in dogfighting.

As aerial combat ensued over North Vietnam from 1965 to 1968, it became apparent that the dogfight was not over and the F-8 Crusader and a community trained to prevail in air-to-air combat was a key ingredient to success.

The Crusader also became a "bomb truck" in war, with both ship-based U.S. Navy units and land-based U.S. Marine Corps squadrons attacking communist forces in both North and South Vietnam. USMC Crusaders flew only in the south, while U.S. Navy Crusaders flew only from the small Essex-class carriers. Marine Crusaders also operated in close air support missions.

Despite the "last gunfighter" moniker, the F-8s achieved only four victories with their cannon; the remainder were accomplished with AIM-9 Sidewinder missiles, partly due to the propensity of the 20 mm (.79 in) Colt Mk 12 cannons` feeding mechanism to jam under G-loading during high-speed dogfighting maneuvers. Between June and July 1966, during 12 engagements over North Vietnam, Crusaders claim four MiG-17s for two losses.

The Crusader would claim the best kill ratio of any American type in the Vietnam War, 19:3. Of the 19 aircraft claimed during aerial combat, 16 were MiG-17s and three were MiG-21s. U.S. records only indicate 3 F-8s lost in aerial combat, all to MiG-17 cannon fire in 1966, but the NVAF claimed 11 F-8s were shot down by MiGs. A total of 170 F-8 Crusaders would be lost to all causes during the war.

LTV built and delivered the 1,219th (and last) U.S. Navy Crusader to VF-124 at NAS Miramar on 3 September 1964. The last active duty Navy Crusader fighter variants were retired from VF-191 and VF-194 aboard Oriskany in 1976 after almost two decades of service, setting a first for a Navy fighter.

The RF-8 Crusader was a photo-reconnaissance development and operated longer in U.S. service than any of the fighter versions. RF-8s played a crucial role in the Cuban Missile Crisis, providing essential low-level photographs impossible to acquire by other means. This variant continued to serve in the active duty Navy for yet another 11 years, with VFP-63 flying RF-8Gs up to 1982, and with the Naval Reserve flying their RF-8Gs in two squadrons (VFP-206 and VFP-306) at Naval Air Facility Washington / Andrews AFB until the disestablishment of VFP-306 in 1984 and VFP-206 on 29 March 1987 when the last operational Crusader was turned over to the National Air and Space Museum.

For more on the Crusader please visit https://en.wikipedia.org/wiki/Vought_F-8_Crusader

Here are some of the Highlights:
* Over 50 Points of Articulation on the main figure!

* Moving Flaps, Ailerons, Spoilers, Rudder. Stabilator, Speed Brakes, Opening Landing Gear Doors, Raising and Lowering Gear, Spin-able Wheels, Steer-able Nose Gear, Opening Canopies, Deployable Slats, Folding Wings, Deployable Tail Hook, Deployable Emergency Drag Chute, Fully Functional Cockpit Flight Controls, and Working Ejection Seats...

* Numerous ERC dials for ease of control from one main location, including dials for various basic flight maneuvers. The weapons sets also have ERC controls for ease of use in images and animation!

* Nose Radome opens to reveal the AN/APQ Radar Set.

* Conforming Dummy Aircrew figure to use to place a Flight Crew in the Cockpit.

* Conforming Crew Boarding Ladders and FOD Storage Covers for the Engines and Air Intakes.

* 14 Separate Conforming Weapons sets designed to be Mixed and Matched to create multiple load-outs for the Weapons most commonly carried by the F4 Phantom, with fully controllable ordinance deployment. These Sets are broken down by mounting location so that each set can be properly mix and matched with the others, allowing a total combination of over 100 variations of weapons loads that can be loaded based on mission requirements!

* Note: All of this product`s content was created by "theschell" (Christopher D. Schell) with additional help with ERC controls, Poser MAT Files & Additional Texturing by Mark A. Fares (KageRyu). My thanks to Mark for his extra hard work on this figure!

No additional files will be needed to use this product... it is a stand-alone figure!
---

Reg. Price:
$20.00
Please Logon or Join Now (for free)
to purchase this product.
---
Additional Product Images
---

Customer Feedback

By: anthsco on 10/2/18
[See more by this user]
Rating: 10 (out of 10)

Superb rebirth of an excellent model. Everything is clearly marked now and the only annoyance is the model loading sideways in Daz. Materials show up nicely when rendered in Daz and there are no problems at all.